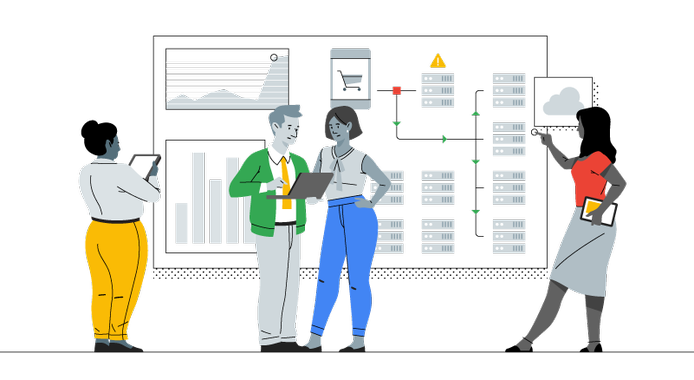 Could your business handle a Black Friday-scale spike? Here's how to do it.
For some people, the holiday season is the most wonderful time of the year — but for retailers, it's the busiest. Hordes of eager gift buyers crowd stores and websites throughout the months of November and December, which can account for up to 30 percent of a company's annual sales. On peak shopping days like Black Friday, online merchants see upwards of three times more traffic than usual.
To take advantage of this flurry of activity, retailers must quickly expand their infrastructure and operations to meet surges in demand. This is no easy task: In 2016, scalability problems on critical days likely cost businesses billions of dollars. Several major retail sites experienced lengthy outages due to high traffic volume, while others loaded so slowly that shoppers moved on to competitors. Both in stores and online, high out-of-stock rates on Black Friday and Cyber Monday led to millions of dollars in lost sales.
What's the solution? Forward-thinking retailers are using cloud technology to handle the holiday rush in 2017 and beyond. And it's not just other retailers that can benefit from this type of planning — it's any business that may experience sudden and extreme surges in activity, such as financial institutions, media companies, and manufacturers. Here are some of their strategies.
Plan for elasticity to keep sites up and running during spikes
Speeding up transactions to maximize revenue
Aligning inventory more closely with demand
Leveraging omnichannel services to manage returns
Using artificial intelligence to meet increased customer support demands
The holiday season means that retailers have a unique need for strategies like these, but every business should anticipate spikes in site visits, foot traffic, sales, and support requests. Cloud-based solutions — either alone or as a complement to on-premises resources— grant companies the elasticity and scalability they may one day require, as well as the ability to scale back down to avoid wasted spend. And that's enough to make every IT leader a little more jolly, around the holidays and throughout the year.