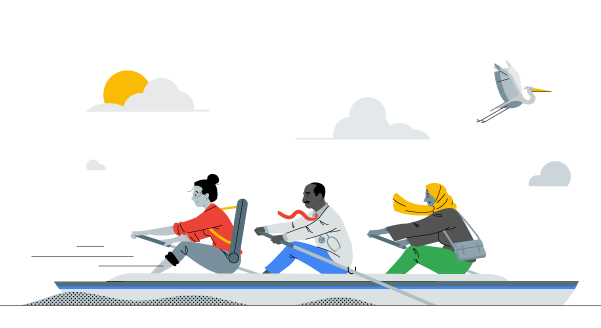 Why I believe the future is open
At a glance
Innovation has evolved: Instead of a formal, linear process, companies are embracing a dynamic open model powered with a community.

The growth of the internet and its reduced cost of communications means that dispersed collaboration is now possible on a massive scale.

Success in the 21st century requires engagement, support, and collaboration with others in open activities. Otherwise teams can fall behind.

Four areas of openness are critical to a company's success: open source, open innovation, open algorithms, and open data.

Twenty-five years ago, if you wanted to to help create the next generation of telecommunication services, your path was clear. You would: 
Attend a top-notch University like MIT in a handful of developed nations 

Continue your education to the Ph.D. level in a specialized field of study 

Go to work in the research organization of one of three or four large telecommunication firms — e.g., Bell Labs, the research arm of AT&T 
Work your way up in the organization to where you're finally in a position to contribute to real creative work


Today, none of that is necessary. Instead, if you're Micheal Ahimbisibwe of Uganda, you can set up a profile on Innocentive, identify research problems submitted by companies interested in innovative solutions, and submit your ideas — and get compensated for them if your submission is accepted.
As Bill Joy, former CTO of Sun Microsystems and later a venture capital investor, put it in what has come to be known as "Joy's Law": "No matter who you are, most of the smartest people work for someone else." 
This means that smart companies seek to broaden their engagement to develop better solutions. Even more important, this means increased opportunity for people across the globe. Men and women with passion and innovative ideas can creation solutions, no longer bound by the tyranny of geography and credentials. Across every domain, the number of participants is growing and the solution set is democratizing.
In a phrase, the future is open.

Why is this occurring now and not ten years ago? Simply stated, the growth of the internet and its reduced cost of communications means that dispersed collaboration is now possible on a massive scale. It's tempting to think that we've already seen the complete impact of the internet, but the truth is we're just now beginning to experience the full implications of open digital transformation. 
Success in the 21st century will require the ability to deftly engage, support, and collaborate with others in open activities. Failing to do so could mean falling behind. 
Here are four areas of openness that are critical for future success as an open organization:
Open Source
Open Innovation
Open Algorithms
Open Data

We are in the midst of a transition that is incredibly powerful. Sharing data and code, as well as accepting external contributions of insight and algorithms, promise to profoundly transform how we go through our daily lives. The intertwined growth of the internet and shift from analog to digital processes lowers the barriers to extending the bounds of organizations and incorporate external parties. We appear to be nowhere near the end of this process. No one can predict where we'll end up, but I believe that the future is open.