About the podcast
The Cloud Security Podcast from Google is a weekly news and interview show with insights from the cloud security community.
---
Anton Chuvakin
Dr. Anton Chuvakin is now involved with security solution strategy at Google Cloud, where he arrived via Chronicle Security (an Alphabet company) acquisition in July 2019. Anton was, until recently, a Research Vice President and Distinguished Analyst at Gartner for Technical Professionals (GTP) Security and Risk Management Strategies team. You can find Anton on twitter at @anton_chuvakin.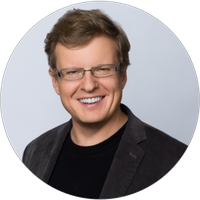 Timothy Peacock
Timothy Peacock is a product manager on threat detection at Google Cloud. Before Google, he was a product manager at Stripe, and before that at Shape Security, where he launched web and mobile anti-automation solutions. You can find Tim on twitter at @_TimPeacock.